Home and Property Listings for

North Vancouver Island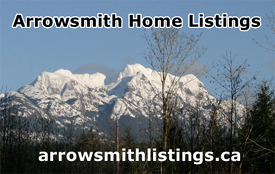 Your Real Estate Internet Listing Specialists

Sayward is a quiet little community located on Johnstone Strait, on the East Coast of Vancouver Island. The Salmon River runs through Sayward to an incredible estuary. Salmon River is well known for its Steelhead Salmon fishing. Sayward is located 73 kilometres North of Campbell River and 178 kilometres South of Port Hardy. Sayward can also be reached by boat at Kelsey Bay.

Campbell River is a scenic oceanfront city on the eastern shore of Vancouver Island and the 4th largest city on the Island. It is situated on the Discovery Passage and known as the "Salmon Capital of the World". Each year salmon pass through the Discovery Passage on their way to Campbell River and other spawning grounds. The city is surrounded by Strathcona Provincial Park to the west and the Coastal mountain range to the east.

Quadra Island is home to a lively community of 2,700 people. Quathiaski Cove or Q-Cove as it is referred to by the locals is the hub and point of arrival for the regular ferry service between the city of Campbell River. Heriot Bay serves as a departure point for the ferry to Cortes Island and other boat services to the outer Discovery Islands. Fishing and lodging are the primary activities and industries.

Links...
---
---